Amendment to drone flying permissions on St Helena - 3 December 2019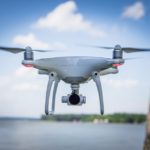 A change has been made to the "no fly zone" permissions to allow limited use of drones in this zone on St Helena.
Previously the no fly zone (red zone on the drone map) did not allow any flights by drones except for emergency purposes.  A directive issued by Air Safety Support International (ASSI), valid from 2 December 2019, now permits restricted use of drones within this area as long as two conditions are both met:
Drone activity must be conducted for legitimate research purposes, and
Drone activity must be authorised by St Helena Airport Limited prior to any activity occurring.
Accordingly, should drone users who meet the two conditions wish to conduct flights within the "no fly zone" on St Helena, they should contact St Helena Airport in the first instance.
All drone users are asked to respect the requirements of the directive and should understand that misuse of this opportunity to fly in the "no fly zone" may result in its withdrawal to the detriment of possible future research.  Any unauthorised drone activity in the no fly zone will be dealt with accordingly.
Please note that this amendment makes no changes to the existing requirements of the "safe" and "restricted" fly zones (green and yellow on the drone map).
For further information, including access to the St Helena drone map, please go to sthelenaairport.com/pilots/drone or contact St Helena Airport Limited on +290 25180.
3 December 2019