New Airport Contracts Manager for St Helena Government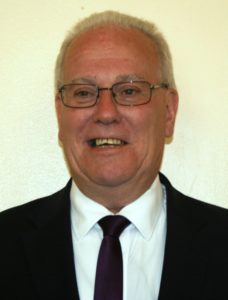 Alan Shaw has taken up post as the new Airport Contracts Manager within the St Helena Government Airport Directorate.
Alan is on a three year contract and brings with him a wealth of experience with over 50 years in Airport Operations, Airport Management and Business Management.
Alan said:
"I was lucky enough to become an Air Traffic Control Officer Cadet in 1968 and spent 23 years as an Operational Air Traffic Controller specialising in training and management at various Airports and Air Traffic Control Centres in the UK. In 1986 I 'graduated' into management and went on to manage several airports, was Global Aviation Safety Director for Serco Group, worked for the UK Aviation Safety Regulator twice, and was Executive Director Operations and Safety for the Scottish Highlands and Islands Group of 11 Airports."
Alan has been Deputy Managing Director of a global aviation business specialising in turnkey Airport Operations, giving him an insight into hard commercial Airport Operations. In 2011 he formed his own Aviation Consultancy business.
Alan has been involved in the St Helena Airport Project since 2015 when he was Basil Read's Regulatory Consultant and assisted in the Airport gaining Air Safety Support International (ASSI) regulatory approval in April 2016 and has helped to maintain that until May 2017.
Alan said:
"It should be remembered the Airport has been fully operational since April 2016 and, whilst Saturday's inaugural flight was an auspicious and momentous occasion, it was the first scheduled commercial flight but not the first commercial flight. St Helena now has quicker convenient connectivity with the rest of the world which will, in time, allow development of both commercial opportunities and tourism on both the Island and abroad."
During his time on-Island, Alan hopes to work towards stabilisation of various airport contracts, attraction of more business, and the cost effective delivery of a customer focused operation at the same time developing people that can take over his role when he eventually leaves.