First Commercial Flight to Ascension Island - St Helena Airport
St Helena Airport will begin a monthly commercial air service between St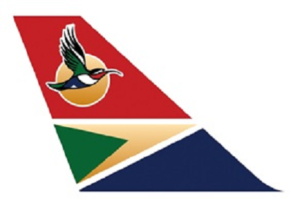 Helena and Ascension Island on Saturday, 18 November 2017.
Airlink's Embraer E190 aircraft is scheduled to depart St Helena at 2.30pm on Saturday, arriving at Ascension at 4.30pm. The aircraft will remain overnight on Ascension to allow the crew to rest before their return journey on Sunday at 9.15am.
The early departure time on Sunday, 19 November, is to allow crew training to take place on St Helena before the flight leaves for Johannesburg at 2.30pm. In future, the departure time from Ascension will be 11.15am.
Governor Lisa, in her role of Governor of Ascension, will be travelling on the first flight. She will meet with Saints and councillors on Ascension and will return the next day.
Following Saturday's flight, the service between St Helena and Ascension will operate on the second Saturday of each month, with the return journey the following day.
Airport Contracts Manager, Alan Shaw, said:
"This is the start of the regular scheduled air service to Ascension which will provide added connectivity between St Helena and Ascension with the outside world allowing more frequent contact than previously available."
Ascension Island Administrator, Marc Holland, said:
"This will be an exciting day for Ascension and St Helena. The start of the inter-Island air service will ensure that the close family and economic links between our Islands are preserved."
Tickets can be purchased via the Ascension Island Government website: http://www.ascension-island.gov.ac/airlink-tickets-now-on-sale/