Festive wishes from St Helena Airport Limited - 23 December 2019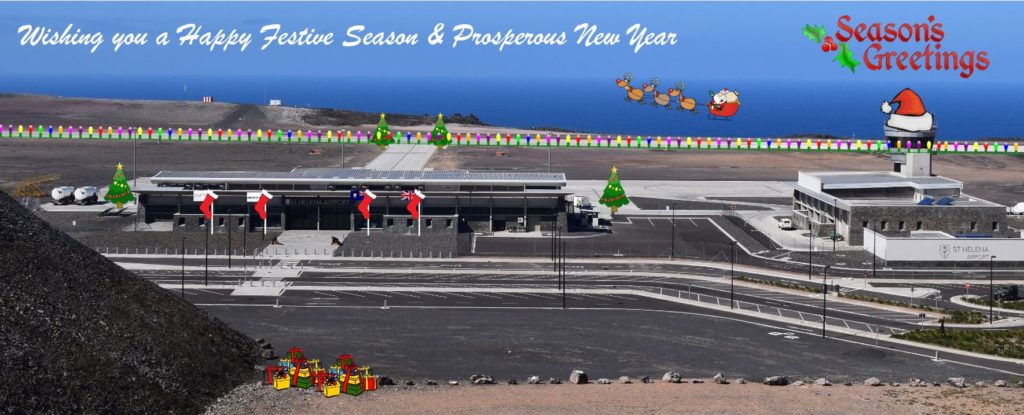 St Helena Airport Limited would like to wish all of its customers and stakeholders festive wishes.  It has been a busy year for the airport, with more aircraft visiting the airport and more passengers passing through than ever before.
A variety of aircraft have visited the airport in 2019 including the Airlink Embraer E190, Dassault Falcon 20s / 50s / 900s,  a Learjet 35A, and a Global Express.  The airport also welcomed four aircraft on circumnavigations of the world including a Pilatus PC12, a Cessna Citation CJ3 and two Daher TBMs.  The airport also hosted visits from 11 medevac flights, providing essential access to urgent medical care for patients from St Helena and Ascension Island.
St Helena Airport Limited looks forward to the new year and the new decade, which will undoubtedly bring new challenges and new successes.