Braving the elements on a postbox walk - 17 February 2020
On Sunday 16 February 2020, twenty-one keen walkers braved the elements to walk to the postbox located at King and Queen Rocks.  It involved walking across the apron and along the runway to gain access to the start of the postbox walk.  The walkers were then led by Ed Thorpe on the short walk uphill to the abandoned house and to the end of the postbox walk.
Usually visitors to this part of the Island are greeted with wonderful views across Prosperous Bay towards Turks Cap, Cox's Battery and the Barn, but due to the weather, the walkers were presented with blanket fog and rain.  Nevertheless the fog and rain did not dampen spirits and the visit to and through the airport was greatly appreciated.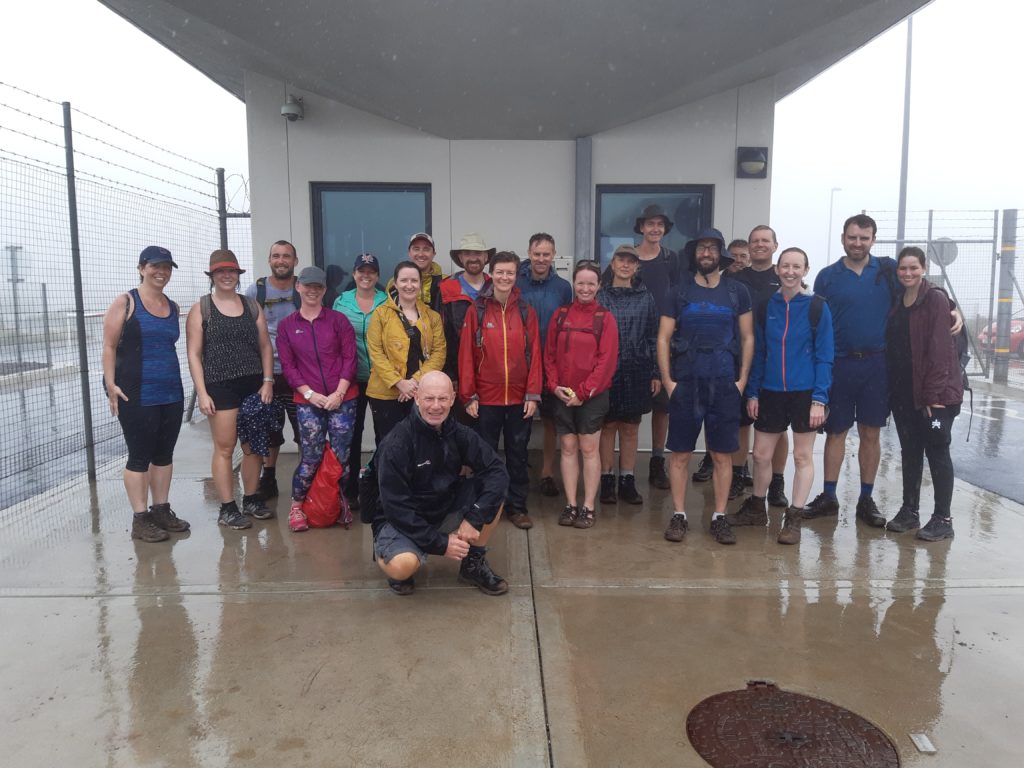 Access to the postbox can be arranged through an approved tour guide in liaison with the airport.  A passport or other official ID is required in order that the participant can be escorted airside and to/from the start of the walk.