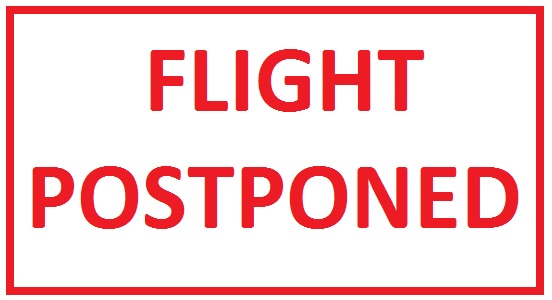 Flights SA8131 and SA8135 on 8 February 2020 have been POSTPONED due to inclement weather at St Helena.  Likewise, flights SA8136 and SA8132 on 9 February 2020 have also been POSTPONED.
If you are a passenger and are located outside of St Helena, please contact the airline's Customer Support Centre on +27 11 978 1111 for more information.
If you are located on St Helena, please contact Solomon's Shipping and Travel Agency on +290 22523 or call into their offices in Jamestown; these are open from 10 a.m. to 1 p.m. on Saturdays and 8 a.m. to 3 p.m. Monday to Friday.  For further updates, please call the pre-recorded flight information line on +290 26111.
Any inconvenience is very much regretted.
For more information on weather-related issues at St Helena Airport, please see our explanatory page.