Smoking at St Helena Airport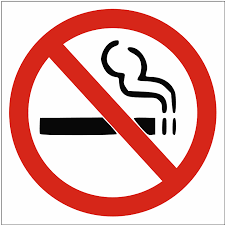 Smoking airside i.e. on the apron or outside of any of the buildings at St Helena Airport is strictly prohibited.
Likewise, smoking is not permitted anywhere inside any of the buildings at St Helena Airport.
"Smoking" includes the use of tobacco-related products such as cigarettes and cigars, and e-cigarettes (and similar products).
Smoking is only permitted outside the terminal building near to the public car park.  Suitable receptacle bins have been provided to ensure used cigarettes and cigars can be disposed of safely and not in a way that litters St Helena's environment.  If you smoke, please use the bins provided and do not stray from the smoking area.
Smoke, cigarettes and cigars is harmful to users of the airport, to the environment and to the safety of aircraft and fuelling operations; if you need to smoke, please do so responsibly.