Airport Terminal Maps - St Helena Airport
St Helena Airport has one Terminal Building which accommodates arriving and departing passengers, meeters and greeters, and visitors to the Airport.  The Terminal Building contains all of the facilities and amenities expected in a modern Terminal Building including disabled access, places to eat and drink, shops, banking facilities, airline ticketing and a tourist office.  Cargo and baggage handling facilities are also incorporated into the Terminal Building to minimise walking distances and improve convenience for the travelling public.
Please click on the Terminal Building maps below to enlarge.
St Helena Airport Terminal Building – Ground Floor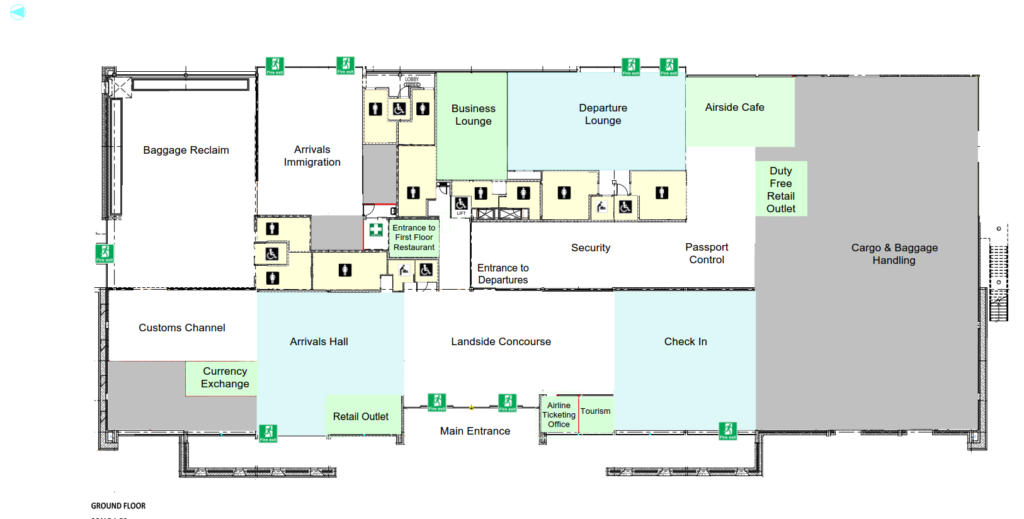 Downloadable version: Terminal Building – Ground Floor (198k)
St Helena Airport Terminal Building – 1st Floor

Downloadable version: Terminal Building – First Floor (306k)