The St Helena Airport Limited (SHAL) Board consists of Executive and Non-Executive Directors. Between them, members of the Board have years of aviation and corporate skills, and experience, that supports SHAL in its operations and functions. The Board's remit includes:
Strategy and management – maintaining the viability of the business and the Airport as an Island strategic asset
Advising on specific regulatory matters as required
Leading corporate governance
Ensuring the finances of SHAL are regulated, controlled and supervised in line with best financial practise
Guiding corporate and operational risk management
Governance of financial and procurement procedures
Managing Company structure and external Board communications.
---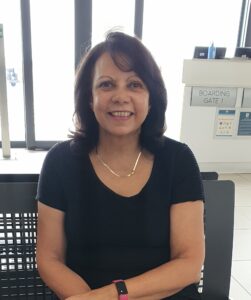 ** Carolyn Thomas, Chairperson **
Carolyn was appointed Chairperson of the SHAL board in August 2023 and joined the St Helena Airport Limited Board in August 2020 as a Non-Executive Director (Risk and Governance).
Carolyn co-owns and co-manages the family business Rose & Crown Ltd and it's three subsidiaries. Her strengths are in finance and business management.
Apart from undertaking accountancy training and work experience in UK for two years, Carolyn has lived and worked on St Helena. In addition to working within the family business, she has served as the Managing Director at the St. Helena Development Agency for three years; Chairman of Bank of St. Helena for twelve years and Non-Executive Director at Connect Saint Helena Ltd for four years.
She enjoys swimming, walking, dancing and card games. She strives to make a positive difference to the overall well-being of the people with whom she lives and works.
---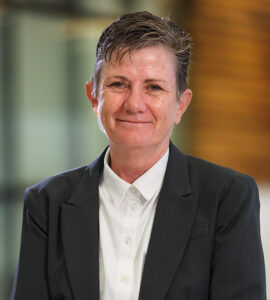 ** Gwyneth Howell, Executive Director **
Gwyneth began her illustrious career with the South African Department of Civil Aviation (DCA) in 1984, before ATNS (Air Traffic and Navigation Services) took over from the Department of Civil Aviation in 1993. Gwyneth held a number of positions at ATNS, progressing through the ranks of Air Traffic Control. In 1999 Gwyneth became the first female Manager in the Air Traffic Service, a considerable professional and personal achievement in a very male-dominated industry. She then held Regional, Operational and HR managerial roles from 2003 to 2009, before moving into an Investigation Standards Specialist and later that year into a senior management position. Gwyneth was also a representative on the Aeromedical Committee and CANSO (Civil Air Navigation Service Organisation) Safety representative for Africa.
In 2015 Gwyneth joined the St Helena Airport Project as the Aviation Safety Specialist; Gwyneth's role was to set up the Air Traffic Services for the Airport, ensuring compliance with all international regulations and guidelines. Gwyneth then joined Basil Read in April 2016 as the Accountable Manager & Head of Operations, playing a pivotal role in the Airport's successful attainment of its certification that same year.
In October 2018, Gwyneth joined St Helena Airport Limited (SHAL) as the Chief Executive Officer and Accountable Manager, and Executive Director of the SHAL Board, responsible for developing high-quality business strategies and plans to align with short and long-term strategic objectives, leading and motivating staff to advance employee engagement and to develop a high performing managerial team, as well as overseeing airport operations to ensure they support the overall strategy and mission of SHAL.
"I am proud to be part of trailblazing Airport team putting St Helena on the map and becoming an integral part of the aviation sector within the South Atlantic. Ours is an industry with no limits; it soars above high altitudes and connects people around the world".
---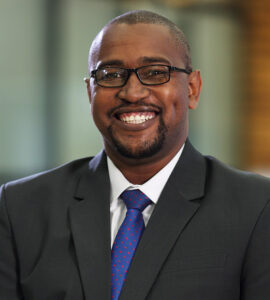 ** Tavonga Chikwenhere, Executive Director **
Mr Tavonga Chikwenhere is currently the Business Manager and Executive Director responsible for Finance and Commerce. He joined the organisation in February 2019 and was appointed to the Board in May 2019.
He is responsible for the ongoing financial health and corporate services of SHAL. Prior to joining SHAL, he held various managerial positions in both the private and public sector.
Tavonga holds a degree in Accounting and Finance from De Montfort University, and a Master of Business Administration from the University of Aberdeen. He is also a member of the Institute of Financial Accountants (UK) and the Institute of Public Accountants (Australia).
---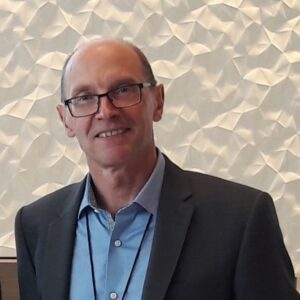 ** Phil Sharman, St Helena Government Representative, Non-Executive Director ** 
Phil was appointed St Helena Government Representative, Non-Executive Director for the SHAL board in July 2023.
Phil is a semi-retired professional assisting those charged with governance of statutory bodies in securing assurance and proper accountability for public funds.  
He currently serves as Chair of an Audit and Risk Assurance Committee at the Welsh Government and has recently been appointed as a Non-Executive Director to represent St Helena Government on the Boards of its various State-Owned Entities.
Phil is a Chartered Accountant with qualified membership of the Chartered Institute of Public Finance and Accountancy (CPFA) and the Chartered Accountants of New Zealand and Australia (CAANZ).
He has extensive experience in public sector finance and audit having served as Auditor General for several UK Overseas Territories and as an Audit Director with the Audit Commission, Audit New Zealand and NHS Wales.
Phil knows St Helena well having served for ten years as Chief Auditor to the Island, initially from 1990 to 1994, and again some 20 years later, from 2014 to 2021, establishing the statutory audit office as Audit St Helena and also witnessing the long-awaited transition from sea to air access.  
As a returning resident Phil holds St Helenian status, is a Trustee on the British Napoleonic Bicentennial Trust, and remains keenly interested in all aspects of the Island.   Phil currently resides in the Gower South Wales where he enjoys walking and sailing in his spare time.
---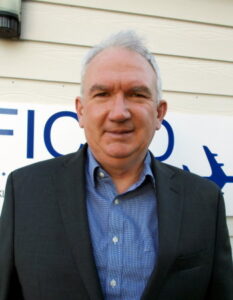 ** Bruce Wilks, Non-Executive Director **
Bruce Wilks was appointed the Chairperson of the SHAL Board in December 2019 and has stepped down to Non-Executive Director in August 2023.  Bruce lives in the Falkland Islands where he is the Director of Civil Aviation, responsible to the Governor for the regulatory oversight of aviation safety. The Falklands has been his home for more than 23 years so he has a good appreciation of the importance of reliable aviation, shipping and telecommunications links and the challenges relying on those links can mean to a remote community. Prior to his current role Bruce has also been an airport manager, aerodrome inspector for Air Safety Support International, and a passenger and cargo services supervisor for two airlines.
---

 ** Peter Patrickson, Non-Executive Director **
Based in the UK, Peter joined the SHAL Board as Non-Executive Director (Operations, Safety & Environment) in February 2020.  He has more than 40 years' experience within the aviation industry covering Air Traffic Control; Aerodrome Operations and Airfield Safety.  He held posts at Heathrow Airport before moving to Birmingham Airport (UK) where he was responsible for all aspects of airfield and airside operations, emergency planning, and airfield development as well as managing both the Operations and Rescue and Fire Fighting Services teams.  He has also held responsibility for terminal management, and baggage and cargo handling.
More recently a consultancy role, mainly in the Middle East, encompassed the provision of advice, solutions, documentation, systems, and support, on aviation matters including the upgrade and certification of three aerodromes.
Most recently, Peter was Policy Specialist for aerodromes and ATC at Air Safety Support International Ltd with experience of the development and certification of St Helena Airport.