Airport thanks the public - 21 April 2020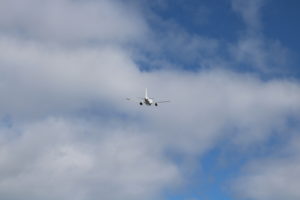 Following the arrival and departure of the Titan Airways charter flight this week, St Helena Airport Limited (SHAL) would like to express its appreciation and thanks to the public for their cooperation and understanding by adhering to SHAL's request not to come to the airport.
This allowed the operation to proceed smoothly and safely, and therefore SHAL wishes to thank the public for respecting our requirements.
Operations were successful and SHAL will be receiving further debriefs from the Titan Airways crew once the flights have completed.
Please note that the airport will remain closed to the public on flight days until otherwise notified.
For photographs and footage of the Titan Airways visit with their Airbus A318, please see the SHAL Facebook page.
St Helena Airport Limited, 21 April 2020