Airport Live Exercise scheduled for 3 November 2021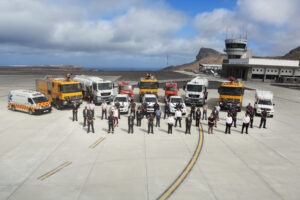 The public is advised that a 'live' exercise will be conducted at St Helena Airport on Wednesday 3 November 2021.  The exercise will be contained within the airport and will only involve SHAL departments.
The exercise is required to maintain regulatory compliance in respect of emergency planning and the preparation for any incident that may occur at the airport.
As such, this press release is to advise that a planned exercise is due to take place on Wednesday 3 November and to reassure the public that any activation of emergencies services is purely for testing purposes only.
St Helena Airport Limited (SHAL), 27 October 2021